The works of Darlene Letendre were a natural fit for the Avenue Gallery.
Inspired by nature, Letendre works with semi-precious metals transforming them into one-of-a-kind sculptural necklaces, earrings, and rings, which will be featured at the gallery Sept. 9 to 16. Each creation uses hand-forged, fused, cast or reticulated elements, and each composition becomes a unique handmade piece of wearable art. For Letendre, each step of the process is an exciting creative journey filled with opportunities to continually explore new designs, refine techniques and learn new ones.
The gallery will also feature the works of William Liao from Sept. 17 to 24.
"In this series, I strive to encapsulate the quiet and beautiful moments that often go unnoticed in the hustle and bustle of urban environments. Through these paintings, I explore the serene aspects of the cityscape, aiming to evoke a sense of reflection and tranquillity amidst the urban chaos," said Liao, whose seductive painting of a city at dusk is part of his new series Noisy Age - Silent City.
See more at www.theavenuegallery.com.
A new exhibit at West End Gallery has a story to tell.
Madison Hart's exhibit Paintings That Tell a Story will be featured at the gallery Sept. 9 to 21.
"Every time I start a new painting, I am filled with excitement. I imagine new beginnings all around me," said Hart. "The sweet trills of songbirds, scented flowers and trees that wrap themselves in blossoms… The gigantic mountains stretched to the sky and the Salish Sea where the orcas play; all of this and so much more."
Hart began painting professionally after winning the Award of Excellence at the B.C. Festival of the Arts. Since then, her work has been featured in numerous galleries and publications across Canada. Her dreamy and whimsical paintings will be displayed alongside a new collection of glass sculptures by Tammy Hudgeon, an artist whose beautiful glasswork the gallery has represented for nearly two decades.
Hudgeon lives on the Gulf Islands and her unrestrained use of colour is inspired by nature. Her new collection of glass sculpture celebrates her lifestyle in recurring themes: sea life, flowers, fruits and vegetables, people, music, animals and nature.
"I am inspired by the beauty of the natural world that surrounds my home. Temperate rainforest and ocean through all the seasons are indeed a paradise," said Hudgeon.
See more at westendgalleryltd.com.
Harry and Linda Stanbridge, who have established international reputations for their contributions to contemporary art, will be showcasing their work in their first hometown exhibition together in over a decade when they bring Paint and Fire to the Madrona Gallery Sept. 9 to 23.
The pair's work is featured in permanent collections such as the Art Gallery of Greater Victoria and Government House, and numerous group and solo exhibitions around the country. Paint and Fire is an exhibition that combines different paintings and ceramics, building on shared ideas of space and form. The exhibition encourages viewers to stop and spend time with these artworks, an invitation to experience them both intellectually and spiritually.
Visit madronagallery.com for more.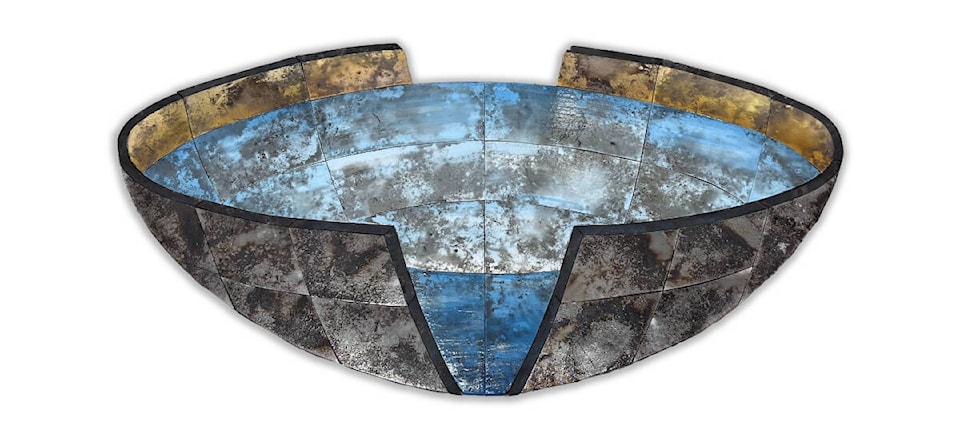 The Art Gallery of Greater Victoria is set to present the internationally acclaimed art of Sophie Pemberton to Victoria, the city where she was born and raised, from Sept. 23, 2023 to Jan. 21, 2024.
Pemberton was born in 1869 and, despite episodes of debilitating illnesses and family tragedies, she pursued her artistic career with a determination that led her to study art in San Francisco, London and Paris. While attending the Academie Julian in Paris, she won the Prix Julian for her portraiture, joining the likes of Henri Matisse, Pierre Bonnard and Marcel Duchamp.
This exhibition showcases Pemberton's life, her family and social networks, her art training and accomplishments, and the historical times in which she lived. It includes women's suffrage, the rise of modernism, the role of post-impressionism in Canada and within Sophie's own world, and the influence she brings to today's world.
See more at aggv.ca.