The Aerobiology Lab collects pollen samples from across Canada to help make predictions
The Latest
sponsored
An ordnance believed to be a grenade found on Smith Drive between Dairy Queen and Anchor Inn Pub
He showed a photo of Hitler as part of a side-by-side comparison with Martin Luther King Jr.
Impress TV
Galaxy Motors: Get $2,019 right now for your junker car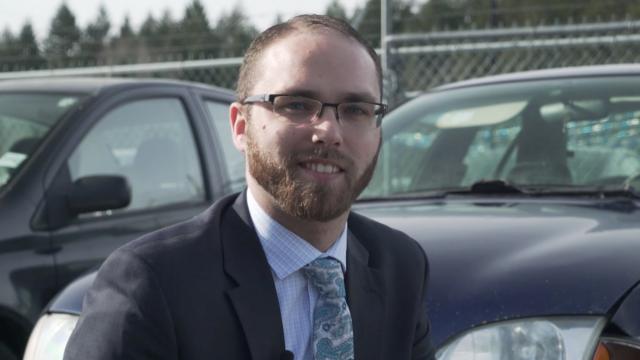 sponsoredMore videos
Vehicle incident likely not the last of its kind in Greater Victoria
'We're just like everyone else,' says Surrey officer who stopped to play basketball with kids
Sequel depicts romance between Prince Harry and American actress Meghan Markle
Jodi Benson heroine of the 1989 animated Disney film
West Shore Parks & Recreation board says curling rinks not getting enough use
Debbie Cooper Memorial Tournament has raised $120,000 over past 10 years
Hydraulic fracturing review ordered by Premier John Horgan
System meets standards, but local outages still a concern
Regulation helmets aren't available in the teen's size
The aquarium asked the public for their help to name Springer's second calf
Opinion
Instead of sympathy, some have worked to distance themselves from these attacks or to assign blame.
According to seismologists, Vancouver Island is overdue for a magnitude 7 earthquake.
Magnitude 4 or 5 earthquakes will likely wake you up, while a 7 will result in toppled bookcases and fallen chimneys. Thanks to B.C.'s stringent building code, structural collapse is not expected in magnitude 7s. Magnitude 8 or 9s have the same severity of shaking as a 7, but their duration lasts longer, often over 2 or 3 minutes. They cause structural building damage and ruptured gas lines, often causing fire.
READ MORE: Vancouver Island overdue for the big one
As well as this imminent quake, experts also see the potential for a magnitude 9 mega-thrust rupture earthquake too. These Cascadia Subduction Zone earthquakes happen every 200 to 800 years, and the last one occurred 300 years ago. If it hits magnitude 9, it will cause a tsunami, wreaking havoc on some coastal communities on the Island.
The last big Vancouver Island earthquake struck Courtenay in 1946 and measured 7.3 on the Richter scale. The GSC says quakes of this magnitude should happen every decade, so the Island is about 70 years overdue.
READ MORE: 200 tremors recorded near Vancouver Island due to 'tectonic dance'
Take our poll and let us know when you think the next major earthquake will strike Vancouver Island.
Photographer Darren Hull Photographs Okanagan Fashion
Kim XO, helps to keep you looking good on Fashion Fridays on the Black Press Media Network