A sign saying "The Bar is open" backdropping the basement bar was a fixture whenever PJ L'Heureux visited his grandparents.
"My grandpa would always turn it on as soon as we got there and ask if you wanted a coke or a drink – it was his thing to say the bar is open," L'Heureux said.
That same sign now sits behind the bar at Swift Brewing and Good Time Tasting Room, where it's one in a myriad of vintage items at the recently opened spot connected to CRAFT Beer Market in Victoria.
While Swift's decor hopes to evoke memories of a parent or grandparents' basement in the '70s and '80s, it also hopes to honour the small tasting rooms that built the West Coast craft beer movement.
"In my mind, it all started in Victoria," said L'Heureux, CRAFT Beer Market's founder.
Draped over the brewery's couches are some hand-made afghan blankets that came directly from L'Heureux's grandparents or his wife's family, while filling out the space with items reminiscent of his childhood saw him reaching out to people in Vancouver, the Interior and Victoria.
"It turned out to be really cool because a lot of the things were either meaningful for myself or meaningful to the person that was selling it," he said.
"The main goal for the space is just a really comfortable environment, that's why we call it the good time tasting room. Beer isn't supposed to be pretentious, it's supposed to be fun and spark conversation so that's what we're trying to do."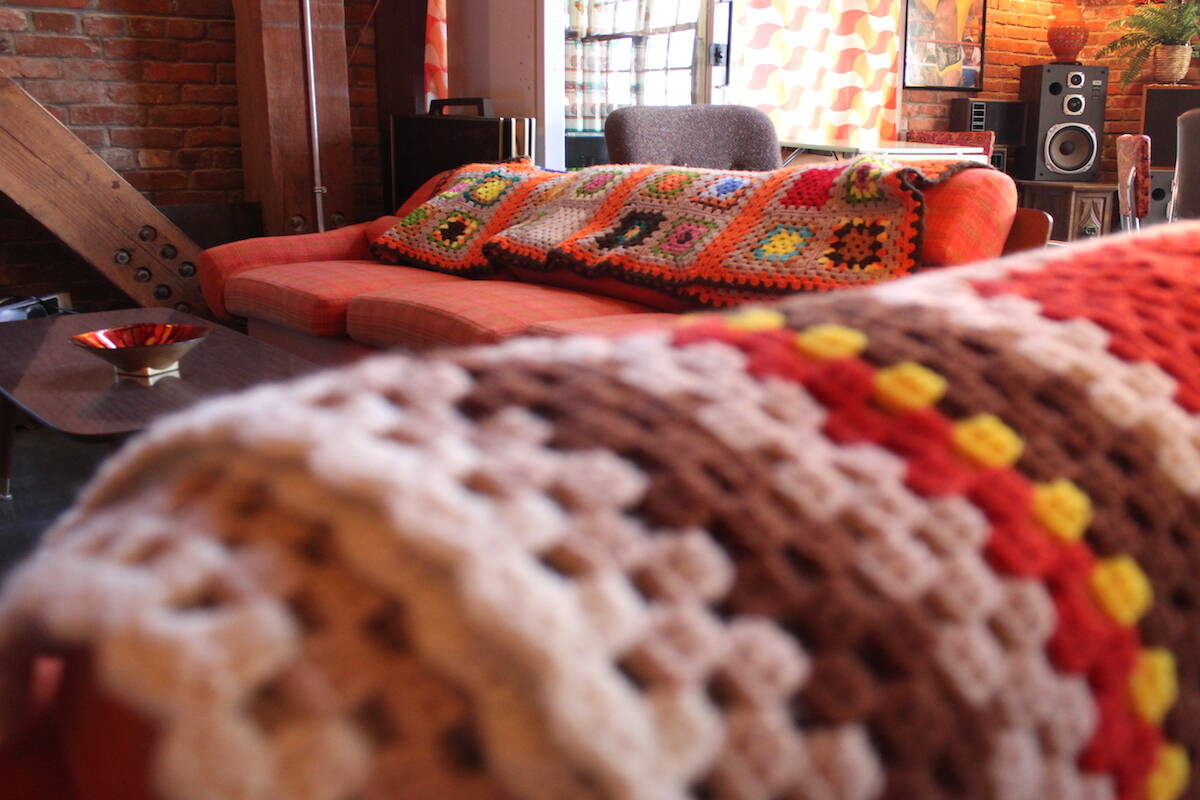 Since opening in late May, the staff commonly see people taking pictures as soon as they sit down, but then the phones have gone away and patrons get lost in conversation.
"I think that's what beer is all about, is having conversations and the room lends itself to that," L'Heureux said.
It was also important for Swift to continue making beer at the harbourfront location after CRAFT replaced the Canoe Brewpub in the building that also served as a power plant, a welding shop and other many businesses since 1894.
"Being in the beer business for a very long time and not brewing it, we're very excited to be on the Island and doing that," L'Heureux said.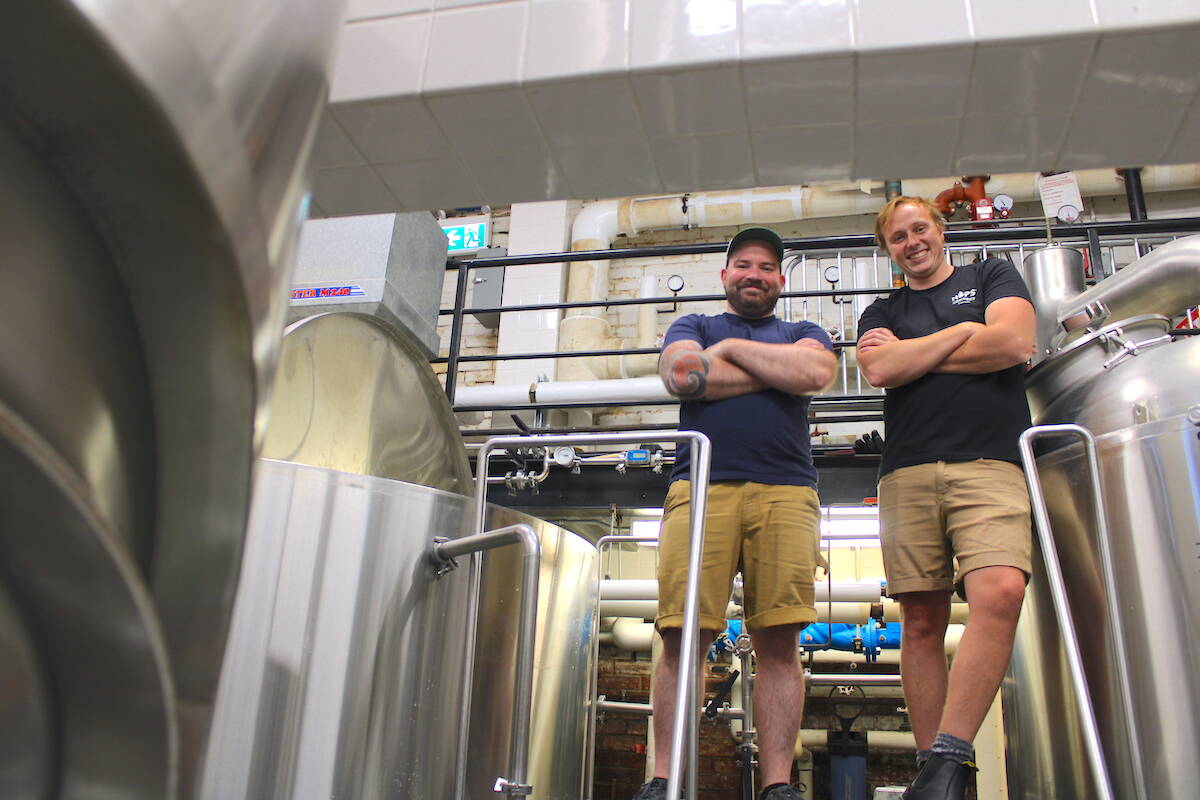 Instead of competing, Swift's goal is to connect with and elevate other brewers in Victoria's burgeoning beer market. The spot will have around 12 beers on tap that will always feature the in-house mainstays of the Swift lager, IPA and citrus hazy. The tasting room is also serving collab beers after partnering with the 33 Acres, Moon Under Water and Whistle Buoy breweries.
"You can expect to see lots of collabs with us and we're going to try to branch outside B.C. as well to bring some of our other friends and different flavour profiles into the tasting room," the CRAFT founder said.
When people get their beer, they're also handed a Swift coaster featuring throwback images of many pop-culture icons, including the Island's own Pamela Anderson.
"A lot of those coasters are walking out the door, which is cool, I think a lot of people already have some Swift in their houses," L'Heureux said.