Heart, cars and bevies at "the BP" are among the heartwarming memories flooding in from afar for the late Ken Agate of Oak Bay.
The longtime resident, business owner and community advocate died Sept. 11 after a battle with cancer.
Agate was well-known as the longtime operator of The Blethering Place, founder and organizer of the annual Collector Car show and among the originators of Oak Bay Tourism.
So it's little surprise all make their way into memories shared as the community learns of his death.
Janny Freeze and Annley Kelly told the Oak Bay News they're devastated to lose their "dear boy."
RELATED: Oak Bay loses 'incredibly likeable human' who brought vibrancy to village
"Ken Agate was a steadfast friend to my mom and I for decades," said Freeze. "He would drop everything to check on my mom for me, at a moment's notice, stopping in on her and then usually taking her for an hours-long car ride, chatting and laughing all the way. He was unfailingly happy and fun, a quality we often remarked on with astonishment."
The car show and tourism came hand-in-hand, possibly as part of Agate's willingness to try things, said Kevin and Shawna Walker. The Walkers owned and operated the Oak Bay Beach Hotel and recall Agate as an important part of Oak Bay life.
"Back in our hotel days, Ken was such an important part of Oak Bay life. He was always ready to 'have a go' at the many ideas we tossed around as to how we might advance tourism in Oak Bay and in turn continue to refine life for Oak Bay residents," the couple said. "It's right to say he was a very kind-hearted person with a big heart. And a very talented businessman that offered us all great hospitality and friendship."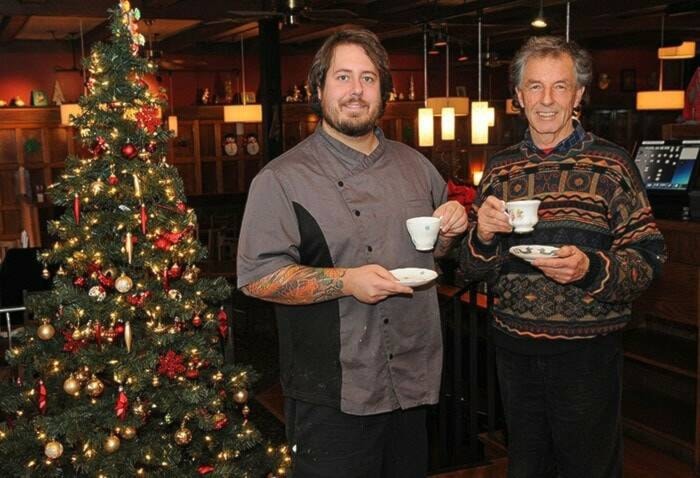 Agate owned a business in the heart of the village from 1981 to 2011. Kingsley Dinnadge's first job in Greater Victoria was making afternoon tea at The Blethering Place, which led to work as a caretaker assigned to the Monterey Mews where the popular restaurant was located.
"Ken and I became fast friends, and I did many small jobs for him outside company hours. When I switched to driving tour coaches, I would drop my passengers off for tea, special menu at short notice … it was with a sad heart that I helped him close the restaurant," Dinnadge recalled. "His last request of me was, 'Would you make me a cuppa, mate?' It was with sadness and pleasure that I served him his last cup of tea before he handed over the keys at midnight."
RELATED: A return to the Blethering Place
While Dinnadge recalls the end, Eva Eaton holds fond memories of the beginning of the eatery on Oak Bay Avenue. She first met Agate when he bought the place in 1981.
"To us, it was 'the BP' as in meet you there. On cold rainy afternoons there was nothing like a pot of tea and a giant scone at the BP," she told the Oak Bay News. She also worked there in a variety of roles.
While she moved out of the community for 15 years, when she returned, they reconnected. Her husband Paul Seguna and Agate connected over the car show weekend in Oak Bay – Jaguars on Saturday and Agate's show on Sunday.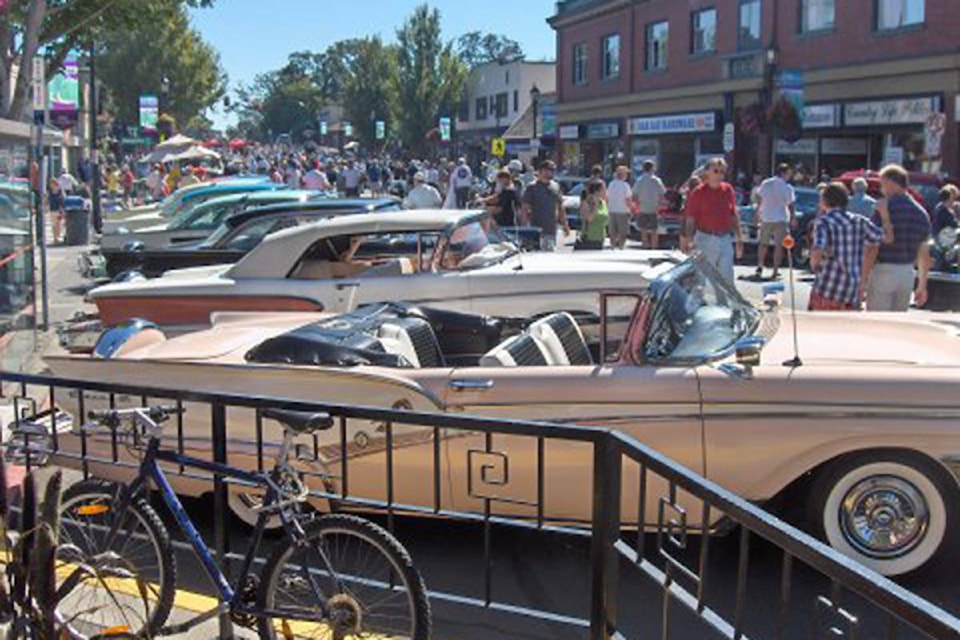 "Over the last year or so it has been our privilege to visit with Ken as he fought the good fight. He was very private about this and we honoured his wish to keep it that way," Eaton said.
One lingering memory came at the hands of the district and its dinner for volunteers. When Oak Bay Mayor Kevin Murdoch singled out Agate for his many contributions to Oak Bay – the room offered Agate a standing ovation.
"Ken was always kind, I never ever saw Ken lose his temper," Eaton said. "He always looked for the good in people and was a tireless supporter of his adopted community. The world needs more people like Ken."